Welcome to the European Fitness Badge! In this course you will learn the fundamental aspects of this new and innovative fitness test that measures people's physical activity levels.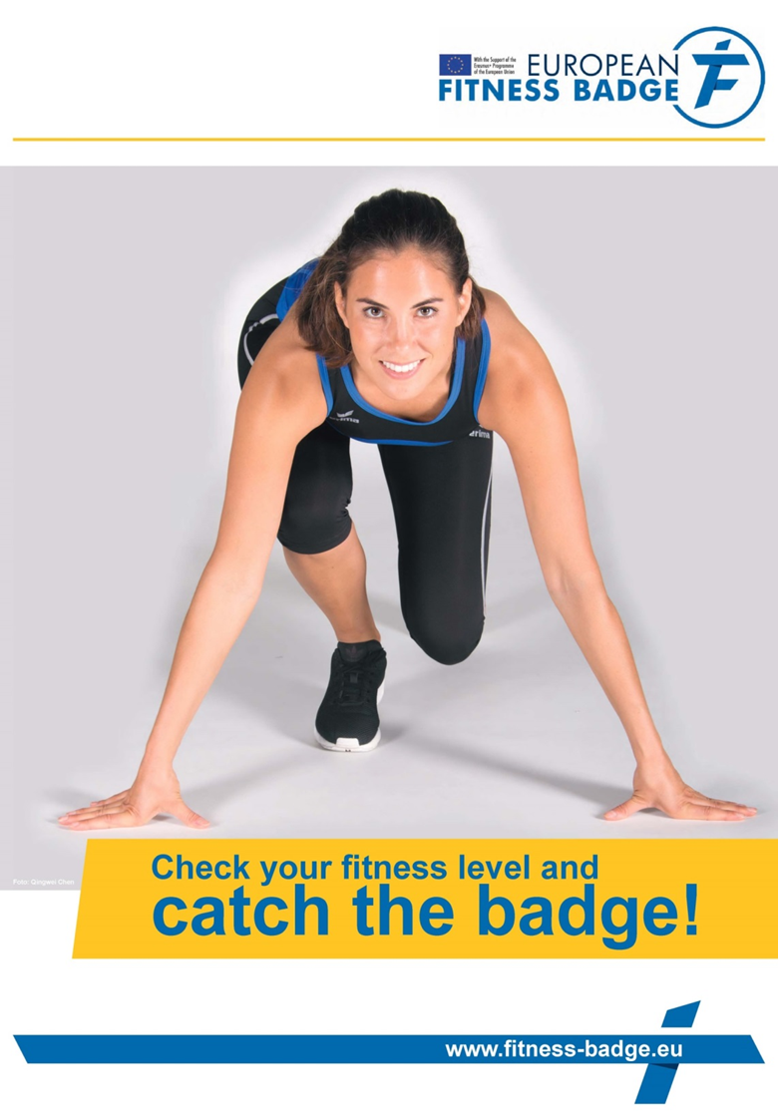 Developed by a consortium of European partners and currently implemented in 6 countries, the European Fitness Badge offers a unique opportunity for physical educators, physiotherapists and fitness trainers among others to evaluate the status of their training groups and identify the strengths and weakness of each individual.
By implementing the European Fitness Badge at sports events as well as in work settings, clubs or other venues, friends and colleagues motivate each other to complete each fitness task to the best of their abilities. Therefore, the European Fitness Badge is an excellent tool to encourage people to adopt a physically active lifestyle and inspire those around them to live a healthier and happier life.
This online course was designed to provide participants with the opportunity to get to know the European Fitness Badge and its Online Data Platform (ODP).
The European Fitness Badge project was co-financed under the Erasmus+ programme and developed from 2015 to 2019 by a group of organisations including:
German Gymnastics Federation (DTB), Germany – Coordinator of the project
KIT – Verein für Sport und Gesundheitsförderung c/o Institut für Sport und Sportwissenschaft Karlsruher Institut für Technologie, Germany
Danish Gymnastics and Sports Association (DGI), Denmark
Artevelde University, Belgium
Sports Union of Slovenia (SUS), Slovenia
Sportunion, Austria
BG Be Active, Bulgaria
Fundació Ubae, Spain
International Sports and Culture Association (ISCA), Europe
The main aims of the European Fitness Badge are helping to
motivate and support people changing their behaviour to an active lifestyle;
invite, include and commit more people to exercise, sport and physical activities.
We look forward to hearing your comments from your experience as a European Fitness Badge participant and trainer, and to welcoming you in the European Fitness Badge network.
Enjoy your training!
The European Fitness Badge team.